Congratulations to our first-ever NoCO IgnitED Grant Recipient!
January 31, 2022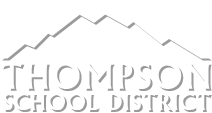 We're excited to announce that the Thompson School District was awarded our first-ever NOCO IgnitED Grant! This special grant for $50,000 will help fund the District's NOCO IgnitED Great Minds Retreat and a "Nonconference" to support educators in understanding, connecting, and galvanizing the great work already taking place in Thompson. The Retreat and Nonconference will inspire educators as they kick off the 2022-2023 school year to create learning environments for students that build real-world connections and encourage entrepreneurial mindsets. We're so excited to watch this collaborative collective come together and walk alongside this team as transformational education and impact unfolds in the District.
Thompson's NOCO IgnitED grant idea was selected because it hit three main components:
Entrepreneurship/Entrepreneurial Mindset

Entrepreneurial mindset is a set of skills that enable people to identify and make the most of opportunities, overcome and learn from setbacks, and succeed in a variety of settings.

Partnership

The project demonstrates mutual interest/benefit from all cooperating parties and the partnership element represent more than just public K-12 education.

Student Reach/Impact

Depth, reach and quality of students impacted is significant, measurable and intentional. The program reach a diverse group of students and there an intentional effort to engage diverse and/or underrepresented groups.
Congratulations Thompson School District!