OtterCares is Turning 10!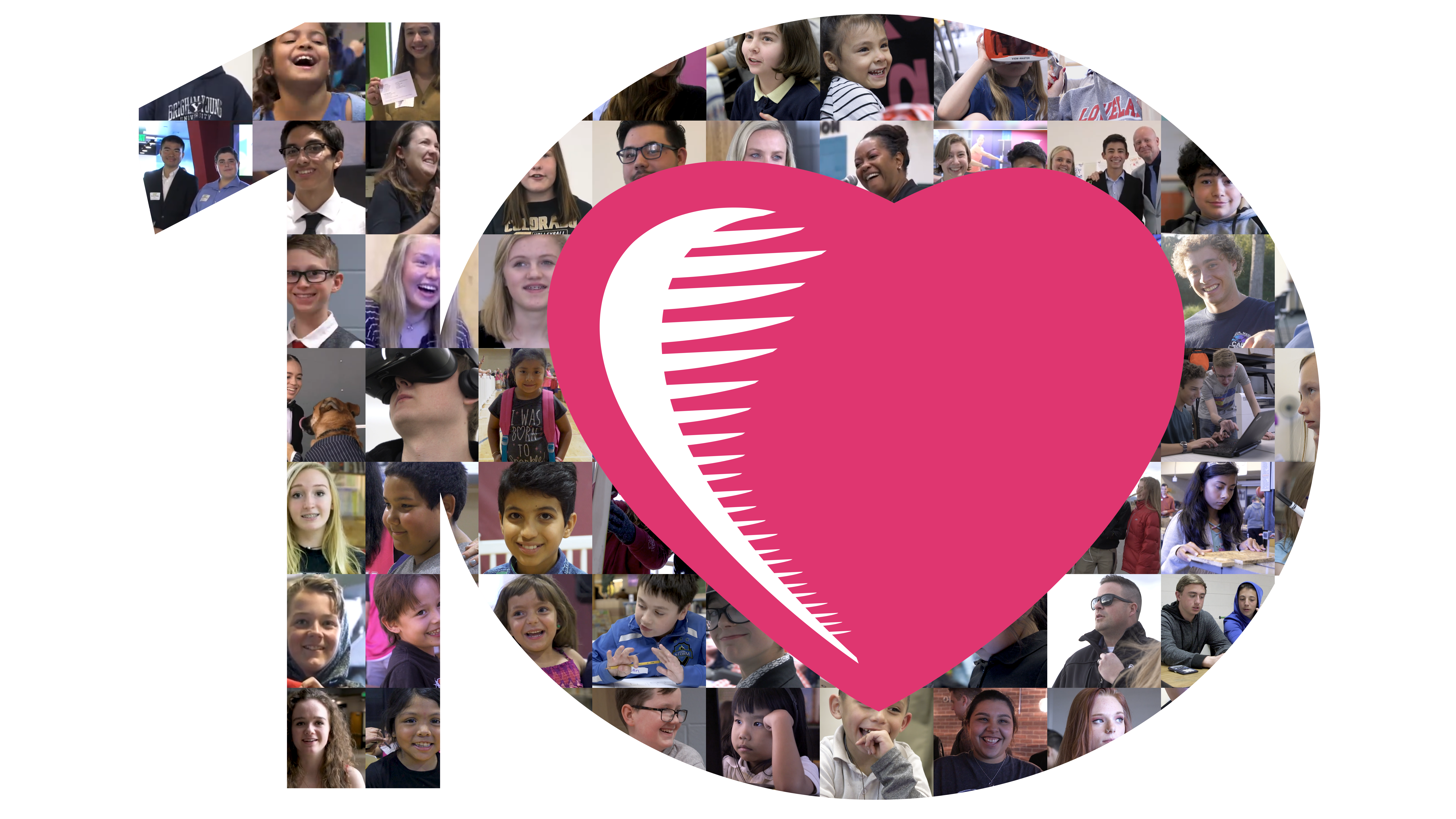 The OtterCares Foundation was born out of the simple yet powerful dream of one person, Nancy Richardson. A life-long giver, Nancy was passionate about finding ways to connect Otter Products employees to the joy of giving while creating transformational impact in the community. In 2009, that dream became a reality.
Since its inception, OtterCares has been committed to creating lasting and impactful change through inspiring young people to be makers, doers and givers who have the power and resource to make our world brighter and better. We partner with and support transformational educators that are passionate about teaching students differently and work to inspire kids to take risk, fail fast and fail forward all while finding ways to give back and make a difference. We have connected our most important resource, Otter employees, to our grant dollars in help take an idea and transform it into a tangible learning opportunity that as the potential to change the trajectory of a student and a community's future.
In partnership with Otter Products, we have had the privilege of having a front row seat in watching Otter employees connect with their passions and use their time, talent and treasure to help lift up schools and nonprofits they are passionate about. We have worked together to prove that a business can do well and do good.
It's been a crazy ride, but our work is far from finished. As we reflect on the impact we have been able to create with our partners and Otter employees, we are prepared to continue our mission of inspiring students to be entrepreneurs and philanthropists and work tirelessly to #ignitetomorrowtoday.
Reflecting on
10 Years of Impact
Geometry in Construction
Started at Loveland High School to help improve math comprehension, Geometry in Construction combines geometry principles with real world applications. Students in Geometry in Construction apply their math studies to building homes for Habitat for Humanity. The program is currently in over 300 schools across the country!
Pretty Brainy
Pretty Brainy is a program designed to connect young women into STEAM fields while providing them with opportunities to give back using their time, talent and treasure!
OtterBox Entrepreneurship Scholarship Recipient - Kaden Strand
In 2010, Kaden Strand received the OtterBox Entrepreneurship Scholarship to help him pursue his entrepreneurial dreams. Today, Kaden is founder and CEO of a VR/AR company, Blue Penguin!
The Young Entrepreneur Tournament
Created by the Larimer County Workforce Center, the Young Entrepreneur Tournament (YET) teaches young people to pursue their business ideas, not simply get a job. Over the course of six weeks, 6-12th grade students learn how to take their ideas for a product or business from paper to reality. At the end of the program, students pitch their business ideas for a chance to win seed money and be named the Young Entrepreneur Tournament winner!
Project Heart Impact Project Spotlight - Lopez Elementary's Hearts for Respite Luncheon
Every year, fourth graders at Lopez Elementary School in Fort Collins, Colo. host a very special luncheon to celebrate the culmination of their Project Heart Impact Project! Their Hearts for Respite Luncheon helps connect community members to the philanthropic efforts of these young people and allows students to gift the funds they have raised for Respite Care!
AMPED
AMPED is an extraordinary program that teaches students algebra while they are working in a real student-led business! We've been proud to partner with AMPED since they started and cannot wait to see more students impacted by this awesome program!
Kruse Elementary
In 2018, Otter Products employees raised money for our Innovation Station fund during our annual employee fundraising event, the G3 Challenge. Through their generosity, we were able to provide a grant to Kruse Elementary for the creation of their Innovation Station. To help bring their Innovation Station to life, we connected Kruse with one of our community partners, Salt Design, to lead students through the design process. On closed2open, Otter products employees visited Kruse to help prep their space and listened to students pitch their design ideas for their school's Innovation Station!
Junior Achievement's JA Company Program
Junior Achievement's JA Company Program provides budding entrepreneurs with the tools, skills and platform they need to not only take their business ideas from concept to reality, but to also pitch their businesses to real-life entrepreneurs and industry leaders. This hands-on experience is a game-changer for students who are on a mission to be the makers, doers and givers of tomorrow!
MESArc
MESArc at Lucile Erwin Middle School was started because of one teacher's passion for flight. Today, students learn how to scratch design remote controlled airplanes, cars and drones while going through the process of running a business!
Innovation Stations: Olander and Tierrasanta Elementary
Olander Elementary in Fort Collins, Colorado and Tierrasanta Elementary in San Diego, California received Innovation Station grants made possible by Otter Products employees