Student Guest Blog - Jack with Engineering Brightness!
April 29, 2020
In part three of our Engineering Brightness student blog serie, Jack shares His experience with obtaining a patent for one of the club's lantern designs! Working closely with experts at Otter Products employees, students and Otters worked through the Design Thinking Process to develop a prototype for a lantern design based on feedback from families in countries around the world. Check out Jack's awesome testimonial!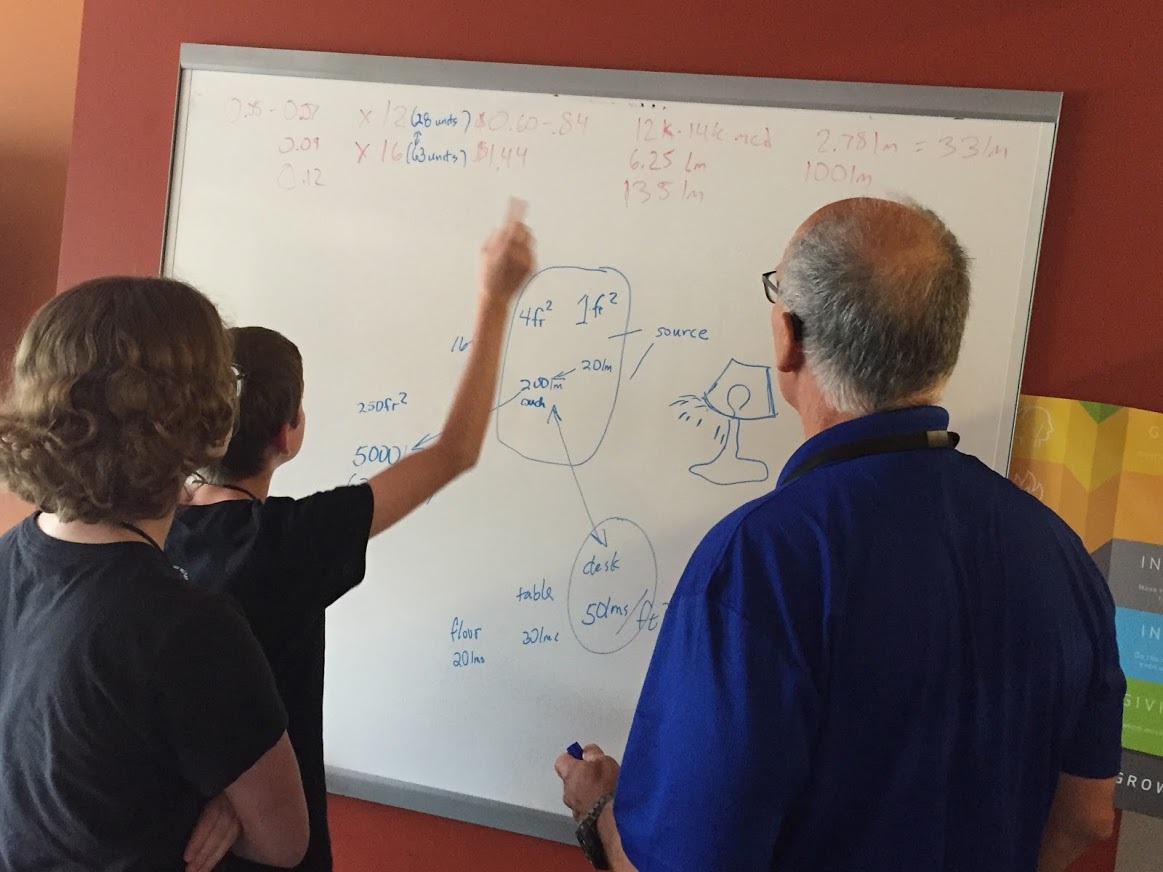 When I was first asked to participate in the new lantern design, I was excited to learn about the process of inventing. I really didn't know what to expect but thought it would be fun to hang out with Otter engineers and designers. The first day was nothing like I expected. I thought the Otters would have different lights already completed and we would get to vote on our favorite. I was surprised when my peers and I got to start the design process from the very beginning. I thought that we would have started with fancy computer models but The Otters had us make cardboard and duct tape prototypes representing each person's ideas. That was way more fun because I like hands-on activities. Each of us got to make a prototype, even the Otters. I thought it was interesting to see how the professionals start a design. Our ideas were written on a whiteboard as one long list. There were ideas coming out really fast. I really liked the brainstorming process because it was interesting to see everyone's thoughts and solutions for a new design with no barriers. We ended up combining the everyone's ideas and built one final light design that was later 3D modeled. Another student got to design the circuit-board with the Otters and then the design was submitted for a patent. I didn't know what a patent was before this.
The new design is important to Engineering Brightness because it fixes problems of previous design such as not charging in humidity, it can now be hung up in a room, it has more than one setting and will fill the whole space with light. The new design was based on feedback from recipients of the previous light. The new light will be more durable and is easier to use. It is a good feeling to know that people who receive the new lantern will have light so they can do homework, wash dishes and watch over their animals at night.
The people at OtterBox were really kind to us students through the whole process. The tour of the OtterBox buildings was really neat because I thought it was funny that there was a slide without support beams in the middle of a work environment. I was excited to find a profession that interests me and made me want to work for OtterBox.
I am appreciative that the Otters made the patent possible. I never thought I'd be listed as an inventor. I really enjoyed this journey and plan to continue to work with OtterBox and Engineering Brightness to bring light to the world.