Student Guest Blog - Niyati with Engineering Brightness!
April 29, 2020
In part two of our Engineering Brightness student blog serie, Niyati shares her experience with obtaining a patent for one of the club's lantern designs! Working closely with experts at Otter Products employees, students and Otters worked through the Design Thinking Process to develop a prototype for a lantern design based on feedback from families in countries around the world. Check out Niyati's awesome testimonial!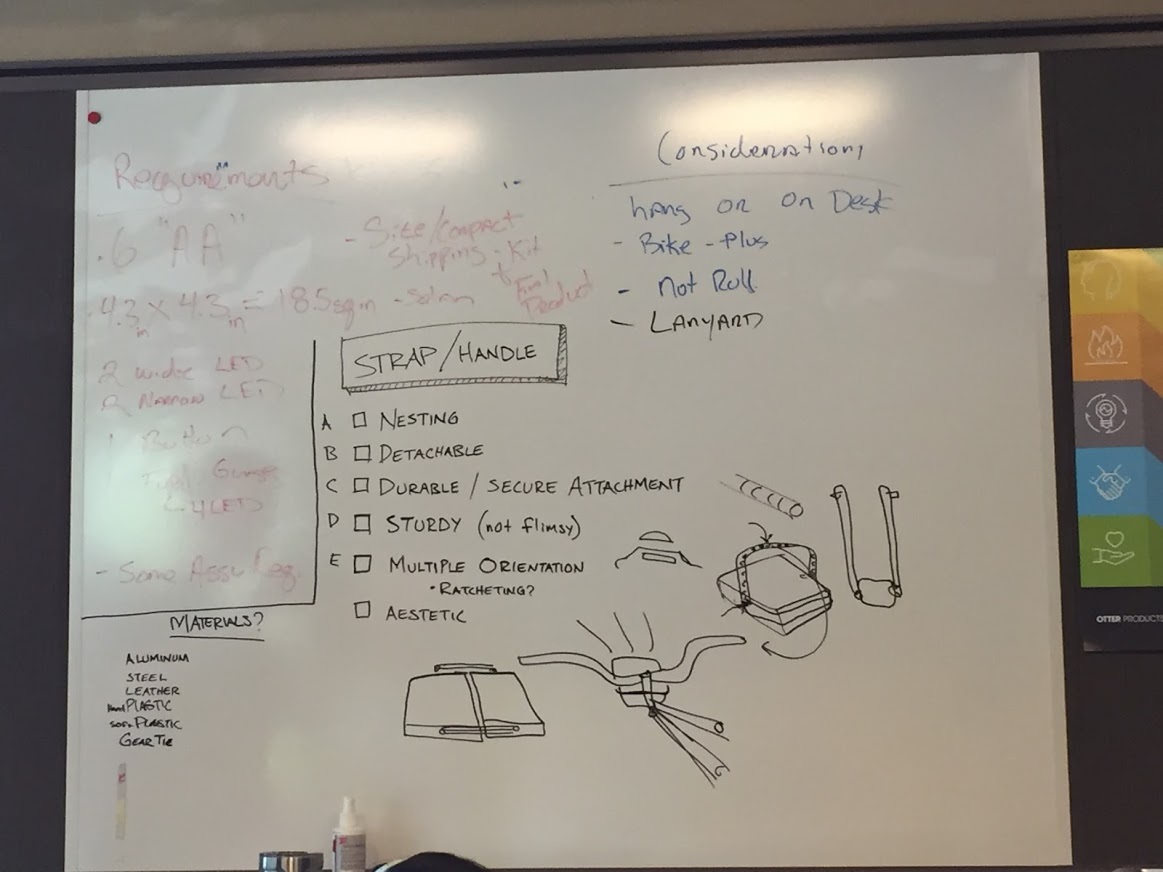 Hi, my name is Niyati and I am an 8th grader at Preston Middle School. I have been participating in Engineering Brightness (EB) for 2 years. I joined EB in 7th grade because my sister was participating in it and was having a lot of fun. I love meeting new people and learning new skills. I have never thought of soldering as something I might like until I tried it in EB.
When we went to OtterBox for a collaboration on a new model for an EB lantern we learned new things and had lots of fun with the engineers. We discussed the pros and cons of our current lantern model and identified the specific issues we wanted to improve upon. For example, the people who used the lanterns rode bikes as a mode of travel. To adapt to this, the lantern was designed to have a handle that could attach to a bike. During the day all the team members created their own individual prototype of Lantern V.2. After everyone presented their ideas, the highlights of each model were considered for the final lantern version. After sharing many ideas and pizza, we came up with the Engineering Brightness Lantern V.2 All the students got to tour the OtterBox offices and got an insight into what an engineering career can look like.
Having a patent on our EB lantern is a very proud accomplishment. It allows EB to expand and make a bigger impact on eliminating the world's light poverty. I have never dreamt of having my name on a patent and it is something I will remember forever. Engineering Brightness has been an inspiring experience I hope to continue in future years.