Blog Series: Empathy and Project Heart Week 7 - Collaboration & Teamwork
June 29, 2020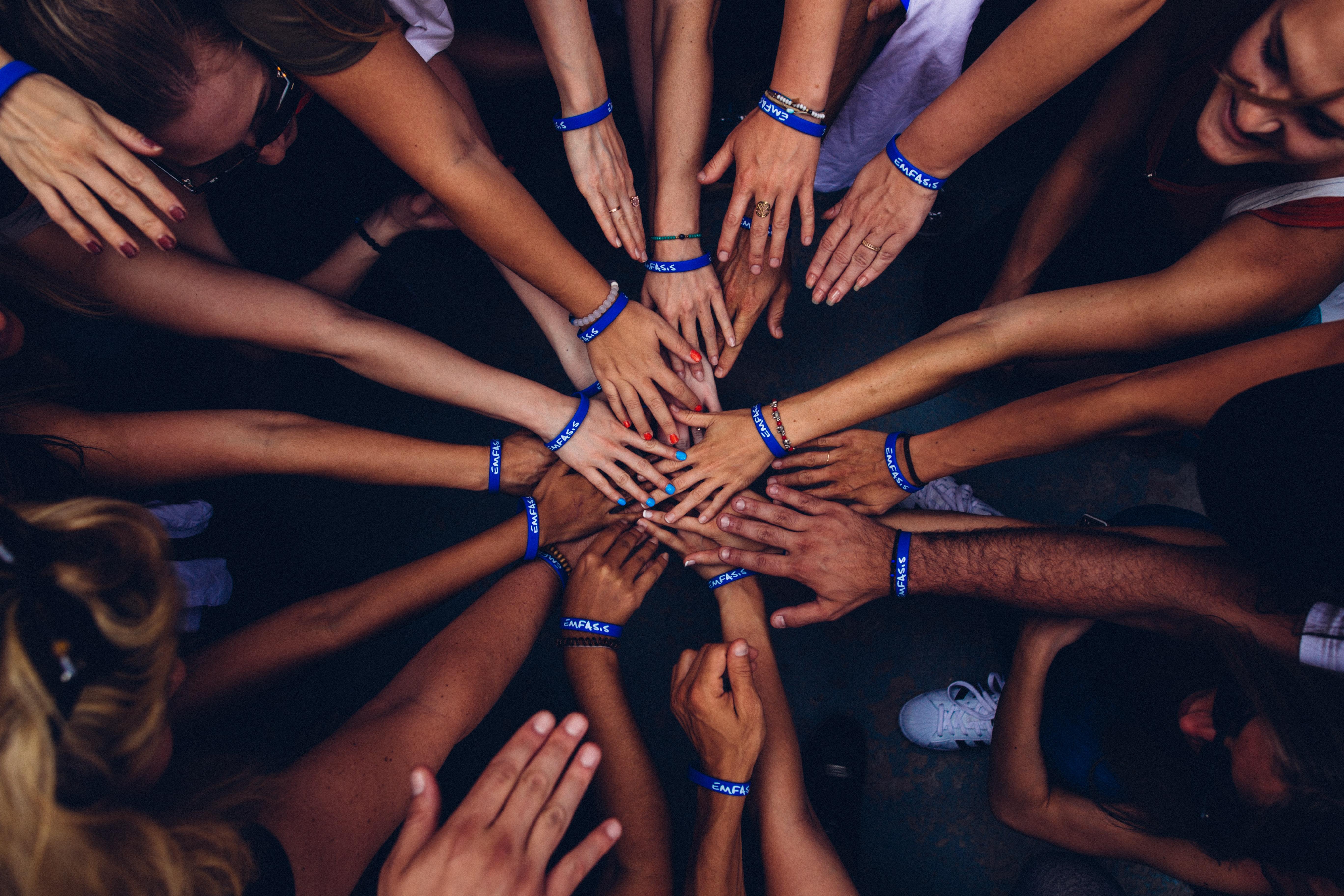 What is collaboration and teamwork?
Welcome to the seventh of 10 blogs in our series all about the "9 Essential Habits that Give Kids the Empathy Advantage" and Dr. Michele Borba's book Unselfie: Why Empathetic Kids Succeed in Our All-About-Me World.
What is collaboration and teamwork?
Dr. Michele Borba sums it up best when she says, "Empathetic children think 'us' not 'them'." If you're not convinced yet of the empathy advantage, it's important to realize that collaboration and teamwork are the skills most sought after in today's work force. Employers are excited to hire individuals who know how to collaborate with different people in a productive and positive way while being comfortable working as a team rather than an individual. Employers want their future workforce who will work to take their companies to the next level through teamwork and collaboration. Who are these people? They are the young problem solvers, out of the box thinkers, and makers! These are the people we want to lead us when we fall short personally!
Collaboration and teamwork are the very habits our Impact and Education Director finds herself practicing, these are the skills we all thought we, as trusted adults for our children/kids/students, knew how to do and then work from home happened!
Do we really teach collaboration and teamwork in school? When we teach through checklists of standards, are we really teaching kids to collaborate? Are we really teaching kids teamwork when we create an environment of competition that focuses on grade achievement? What else can school look like? We envision a safe space for all children who want to learn how to be good people. People who use their 3Ts intersected with personal passions, to make a difference in their communities. Kids seek this naturally.
In the schools we invest in and partner with, we see kids who are collaborating and using teamwork. It really all came from teachers and parents wanting to do cool things for their kids, people who wanted to teach without solving all the problems for their kids! Resilience and grit can only be cultivated when you work with people who you might not get along with. When you give kids opportunities to think, ask questions, fail, compare to measures, etc, - then you create young people and adults who think differently about the problems our generation has created. We're trying to do all of this with Project Heart, but it can't get there without you!
If we focused on Bloom's before Maslow's with our Microlearnings for High School HERE or Middle School HERE, then how would you make these more collaborative? If you're still reading, then you're still invested in our work and we want to hear from you!
Please CLICK HERE to access a survey from Otter Products Consumer Insights if you're interested in giving your feedback.
You can find opportunities for collaboration and teamwork all over Project Heart! Try this Impact Project framework or Blessings in a Bag project idea. You'll find the full curriculum for Middle School and High School to be chock full of collaborative exercises and ways to connect through social media and online platforms. These lessons were not necessarily designed with remote learning in mind, but they are poised for the innovative educators to unleash their ideas that we want to see!
How can you put teamwork and collaboration to use and be an example to your kids? Of course we recommend reading chapter seven in Dr. Borba's book and there are so many more ways to grow if this is your starting point! The U.S. Department of Labor has put together some teamwork activities for youth HERE. Try searching and learning about "infinite mindset", "us not them" and businesses focused on people over profits.
Where do you see opportunities to "lift the load" for your family or co-workers? Share on social media using #myprojectheart!